Quesadilla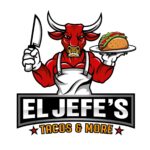 About this Food Truck:
Welcome to El Jefe's food truck! We will be servicing the CNY area with freshly made variations of Mexican-style cuisine. With a twist of Italian/Puerto Rican.
About this Food Truck:
We are a family-run food truck business that shops locally. We offer a wide variety of menu items cooked fresh on site.